Change Maker In Project Context
— Successful Project Delivery in VUCA Era
Whether you admit it or not, most of us spend 60% of our time in working on projects, and the ratio will only get higher and higher! As long as the work that you are engaging features the three points: result-orientating, with a start and an ending, collaboration with people required, it means you are working on a project.
In the process of doing a project, have you ever found yourself troubled in a time-consuming, laborious but unrewarding situation, or even worse, the risk of dismissal? How can you get rid of this dilemma quickly? Start right now to spend a lot of time systematically studying project management knowledge, and take exams to earn certifications for professional project managers? Obviously, the answer is No!
Here is a quick fix: just one lecture and three charts, effective enough to help a non-professional project manager improve rapidly. It will help you take away the time-consuming laborious but unrewarding past, bring you a time-saving, trouble-saving, and satisfactory future, and transfer the risk of dismissal into an opportunity of promotion. Be with us, and stand out in the competitive workplace!
Course Price:
Original price: ¥3000
Preferential price:¥2500
---
Last until 15 working days before class starts
2  people(
¥2250

each person)
3  people (

¥2000

each person)

Registration
Audience
Lecturer
Outline
Competence and Skills Acquired
Objectives
Non-professional project managers who undertake various project tasks
Project managers focusing on project success instead of project completion
Professionals interested in project management practices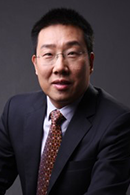 Wang Erle
Practical qualification and authorized lecturer of PRINCE2® (authorized by British Royal Axelos)
Senior practical qualification and authorized lecturer of PRINCE2® (authorized by British Royal Axelos)
Practical qualification and authorized lecturer of P3O® (authorized by British Royal Axelos)
Practical qualification and authorized lecturer of P3M Praxis Framework (authorized by British Royal Axelos)
Practical qualification and the first batch of authorized lecturers in China of MoR (authorized by British Royal Axelos)
ITSM Master authorized by EXIN and Global Lecturer and Examiner (authorized by EXIN)
The first batch of authorized lecturers in VeriSM and SIAM in China (authorized by EXIN)
Internationally authorized coach of Challenge Egypt – Project Management Sand Table, Phoenix Project -DevOps Sand Table and Agile Service Management – Mars Lander Sand Table
Internationally certified tutor of Overcoming Five Obstacles to Teamwork (authorized by American Table Group company)
Internationally certified tutor of Converting Training into Business Results:6Ds of Learning Development Program ® (authorized by American 6Ds Company)
Internationally certified Agile Project Management Coach (certified by CSM®, PMP®, IPMP®, MCSE, ITIL V3 Expert, AMBCI, COBIT, CISA, CGEIT, CRISC)
Day 1 (I Teach, You Practice)
Lead-in: Hard Methods and Soft Skills Deliver a Successful Project
What is a project?
Project management starts from forming a project team
Learn to be a project manager with both hard methods and soft skills
Exercise: launch a project charter and set up a project team
Begin with the End in Mind, and Set a Common Goal
 Identify key project stakeholders with the SUP model
Understand the needs and expectations of key stakeholders
Reach consensus and identify measurable project indicators
Exercise: Learn to use key stakeholder identification forms
Three steps to break down tasks
Turn complexity into simplicity by using PBS tools for project task classification
Focus on priorities by using the MoSCoW tool for project task grading
Step to win by defining project milestones with the TollGate method
Exercise: Learn to use the project task breakdown chart
Seek first to understand and then to be understood when matching tasks with team members
Insight into project team members' nature with
4D model
Match the project with a team, and tasks in different phases with team members
Make a decision between an ideal and reality
Exercise: Learn to use the project task & staff match chart
The combination of three charts makes the first step not so hard
Develop a project's first milestone plan with the DWD model
Successfully starts with a productive project kick-off meeting
The more you do, the more clearly you will know about a project
Day 2 (You Practice, I Comment)
With both knowledge and action, apply what you learn
Trainees practice a real-life project under a lecturer's guidance
Trainees simulate a project kick-off meeting and give feedback, and then the lecturer gives comments
Best trick: 38-degree conflict empowers the project team

Start with the assessment of personal conflict styles: cold war or violent struggle
Be brave to face conflicts: show kindness, be true, and show weakness. Master the 3+2 model of 38-degree conflicts
Deliberate practice

Course summary: What exactly is a project?
Real Stuff in Different Context
The most practical tools and methods are selected based on typical context for non-professional project managers.
On-site Instructions on Your Cases
Self-exercises under instructions are available, based on cases provided by the trainees, and the results can be applied in practice.
Both Hard Methods and Soft Skills
Project management is not only a technique, but also an art. Even project managers, including non-professional ones, need to focus on both "hard methods" and "soft skills", in order to gurantee the expected results of projects.
Easy to Master Professional Knowledge
Professional project management courses are usually too complicated for non-professional project managers to understand and apply. This course is designed for trainees with general background knowledge, which is easy to understand and master.
Overcome the fear of difficulties in working, which are quite common: complicated theories, ambiguous goals,
variable tasks, and personnel conflicts
Master project management and delivery methods, tools and skills through project case exercises and
project practices
Be able to better understand others and be more proactive in supporting the delivery and
implementation of other projects